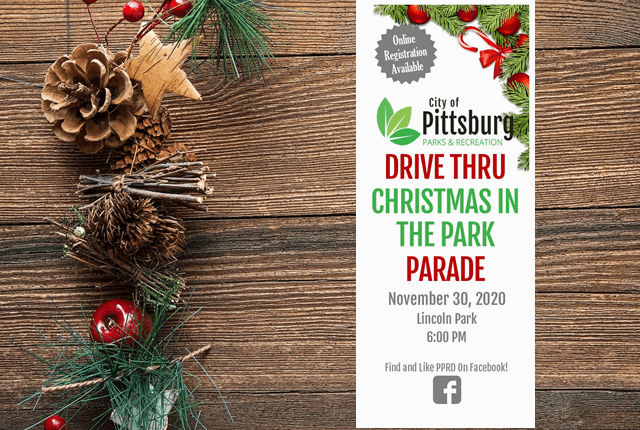 Great news, the City of Pittsburg is hosting a Christmas Parade, "Christmas in the Park" on November 3!  It is going to be a change from the traditional parade we are used to, we get to drive by the floats, almost a reverse parade. <!–more-
Calling all Christmas parade entries! Submit your entry form soon! We can't wait to see all the creative ideas at this year's event! You'll be stationary this year so creativity can be maximized! Just don't wait to be registered!

Click here for complete details and the entry form. Entries must be in by November 23rd.
Tags: