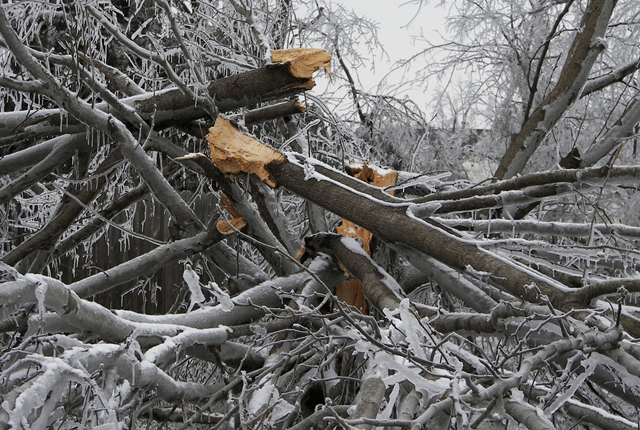 That storm sure did some damage to our trees! The City of Joplin "went out on a limb" and has opened up a drop off site for this debris.
The city is opening the Tree Limb Drop Off site to help residents who have tree limbs down due to the recent winter weather. The site will be open from 8:30 a.m. to 2 p.m. Thurs, Jan. 7, Fri, Jan. 8 & Sat, Jan 9 for Joplin residents. The site is located at 1702 N. Schifferdecker Ave. It's about 6/10 of a mile north of Belle Center Road on the west side of Schifferdecker Ave. This free drop off service is for Joplin residents only.

Joplin residents have another option through

Republic Services

, their residential trash service. Yard waste removal can be picked up on their regular trash pick-up day. Limbs must be cut to a maximum of 4 feet and bundled with bundles being no heavier than 50 pounds. Also – this curbside yard waste offered year-round through Republic.