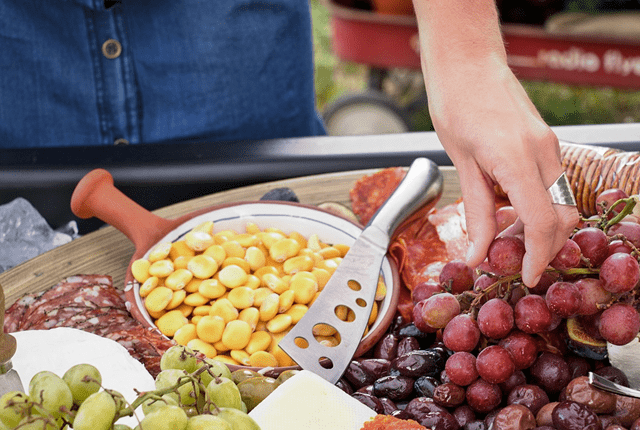 As we dig our way out of the COVID-19 shutdown, many families are still struggling to regain their balance. The United States Department of Agriculture has collected all the sources to help determine where to find "free meals" while school is out.
Click here to find the closest Summer meal locations in your area.
During summer months, USDA works with community sponsors to serve millions of meals to low-income children through the Summer Food Service Program. This program helps fight hunger and obesity by reimbursing organizations such as schools, child care centers, and after-school programs for providing healthy meals to children.  
USDA National Hunger Hotline
Below is a list of the following states that have been approved to distribute P-EBT benefits for the 2020-2021 school year (as of May 25th, 2021). The following states/territories have confirmed the distribution of P-EBT benefits for the 2020-2021 school year. You can also get quick updates by sending the text "PEBT" (for English) or "PEBTES" (for Spanish) to 97-779 for information about your state (if available)!
PLEASE NOTE: Updates will be posted when BOTH the state has been approved by the USDA AND the state has made a formal announcement confirming the distribution of P-EBT benefits. ⁠
If you have any questions about P-EBT in your state (e.g., approval, distribution, eligibility, etc.), please contact your state's P-EBT hotline or your local Department of Human/Social Services or your child's school. If you need help locating this information, please contact the USDA Hunger Hotline at 866-348-6479 (English) or 877-842-6273 (Spanish) and our representatives will assist you! Our hours of operation are Monday through Friday from 7:00AM-10:00PM (ET). Thank you!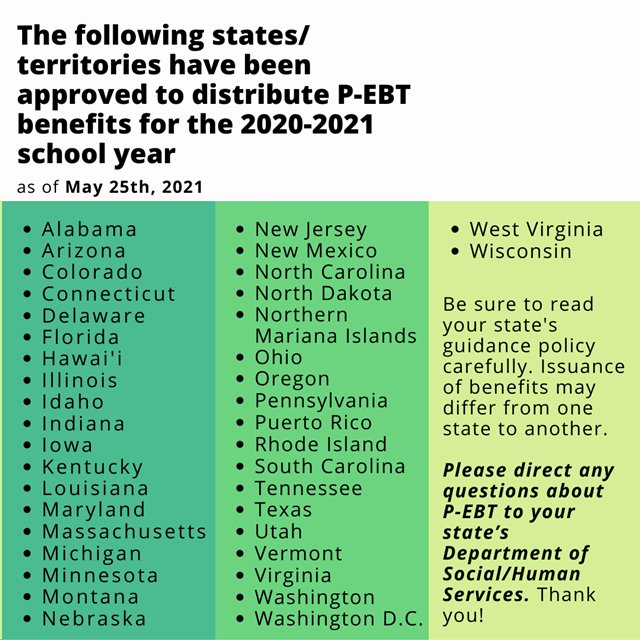 Tags: